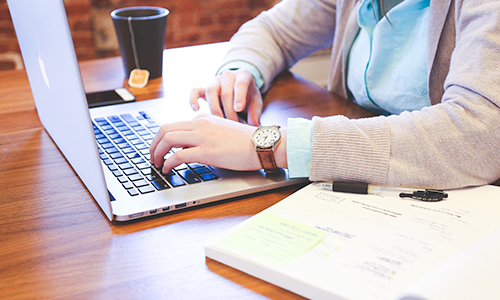 SEPL GROUP is India's leading business conglomerates having engagement in diverse business portfolios i.e., Outsourcing Specialist Services for Government and foreign Diplomatic Missions in India, Travel Management, Overseas Recruitment, Legal Services, and Information Technology (IT) and Farming.
SEPL has (i) ISO-9001-2008 (certificate for quality management); (ii) ISO-27001-2013(certificate for IT related services and (iii) ISO 23026-2015 (certificate for website quality)
SEPL has been built and shaped since its inception till now with the years of hard work and untiring efforts by Two aspiring young professionals. Today, it has become a most trusted Indian Group for its high values, transparency, security and authentic services to our customers. We are a group of dedicated industry experts and professionals who strive to maintain excellence in our services.
With our visionary approach, SEPL GROUP has continuously been looking for innovations and adopting digitization to remain up-to-date. We are a professional organization backed up by a multidisciplinary team of employees and professionals who have expertise, professionalism and have motto of providing highly efficient services to the customers. Being a customer oriented organization, we are entirely focused about the requirements of the Customers and our endeavor has been to serve them to their satisfaction with world-class services.
SEPL GROUP is one of the prominent and reputed Group in India offering multiple services. The Subsidiaries owned by SEPL Group are : -
Superb Enterprises Pvt. Ltd. (SEPL) is a company approved by and is on the official panel of the Ministry of External Affairs (MEA), Government of India for collection/delivery of documents for consular services (document Attestation,/Apostille). SEPL has 21 Collection/delivery Centers in all important cities in India.

SEPL is also accredited/authorized by foreign Diplomatic Missions in India for Visa Applications, Attestation of documents, Translation of documents in various foreign languages etc.
For Overseas Recruitment from India, the Ministry of External Affairs, Govt. of India, has granted its approval and has issued "A" category license to that effect.
The Ministry of Health, Govt. of Saudi Arabia, has empanelled SEPL for recruitment of doctors, nurses & other medical professionals from India.
It also provides Umrah services from India to Saudi Arabia to the pilgrims.
Superb My Trip Pvt. Ltd. is India's leading online Tours & Travel booking portal offering one-stop solution for all domestic and international travel and tourism related needs including hotel booking, flight booking, holiday packages, and travel insurance etc.
It is an IATA approved company and obtained certification in the year 2013.
SEPL Document Clearing LLC , Dubai(UAE) is one of the largest and trustworthy companies based in Dubai, UAE, offering document Attestation, Apostille, Embassy attestation services,Language translation service, issue of certifications. It provide assistance in attestation of Indian documents from Indian govt. authorities and attestation of documents from MOFA, UAE, as well.
Superb Infotech is a pre-eminent Department of the company facilitating innovative IT solutions in India including Web Development, Web Designing, Database Management, Web Hosting, SEO and SMO.
Superb Associates (Legal Services) is counted among one of the finest and reputed Legal consultancy firms in New Delhi rendering a variety of Legal services including property registration, foreign investments, marriage registration, and deed writing & documentation.
SEPL Bricks Pvt. Ltd. is incorporated in 2019 under the Govt. of India Companies Act 2013. It carries out the business as manufacturer, Producer, seller and dealers in bricks and tiles of all types and descriptions. The Construction Sector is an important part of the Indian economy contributing about 10% of the GDP. Bricks are the backbone of the Construction Sector. The present day constructions have RCC (Reinforced Concrete Cement) columns and mainly bricks are used as partition walls. They are no longer being used as load bearing walls in majority of the buildings. Annual production of SEPL Bricks Pvt. Ltd. is expected to be about 84 lakhs bricks. Advantage of SEPL Bricks Pvt. Ltd. is that its bricks are Uniform in size, much stronger and better in finish resluting in excellent masonry and plaster works.
Superb Study Abroad (S.S.A) India's leading business organization marketed by Superb Enterprises Pvt. Ltd. (S.E.P.L), an ISO 9001:2008 certified company, involved into study overseas education consulting since multiple years as we have India's prominent brand to serve study abroad for numerous countries option such as:
USA, UK, Ireland, New Zealand, Singapore, Canada, Germany, France, Holland, Italy, Poland, Austria, Finland, Denmark, Norway and other countries.